SIGN-INDUSTRY
Plastic products for the Sign industry (SOFT SIGNAGE)
Due to the increase of large format printers for both PVC banners and textile frames, the demand for solutions for fixing printed cloths to aluminium frames has dramatically increased. Printed fabric cloth in aluminium frames is used for the construction of exhibition stands, for example, in stores as an eye-catcher, or as a Point-Of-Sales communication aid. Textile frames are also being increasingly used in museums, offices and interiors. Roffelsen Plastics has been the leading supplier of the most widely used flat keder for making up printed cloths for over 10 years, and they are continuing to extend the product range further. They also produce welded PVC cord for tightening printed truck tarpaulins. We produce the products below for the sign industry.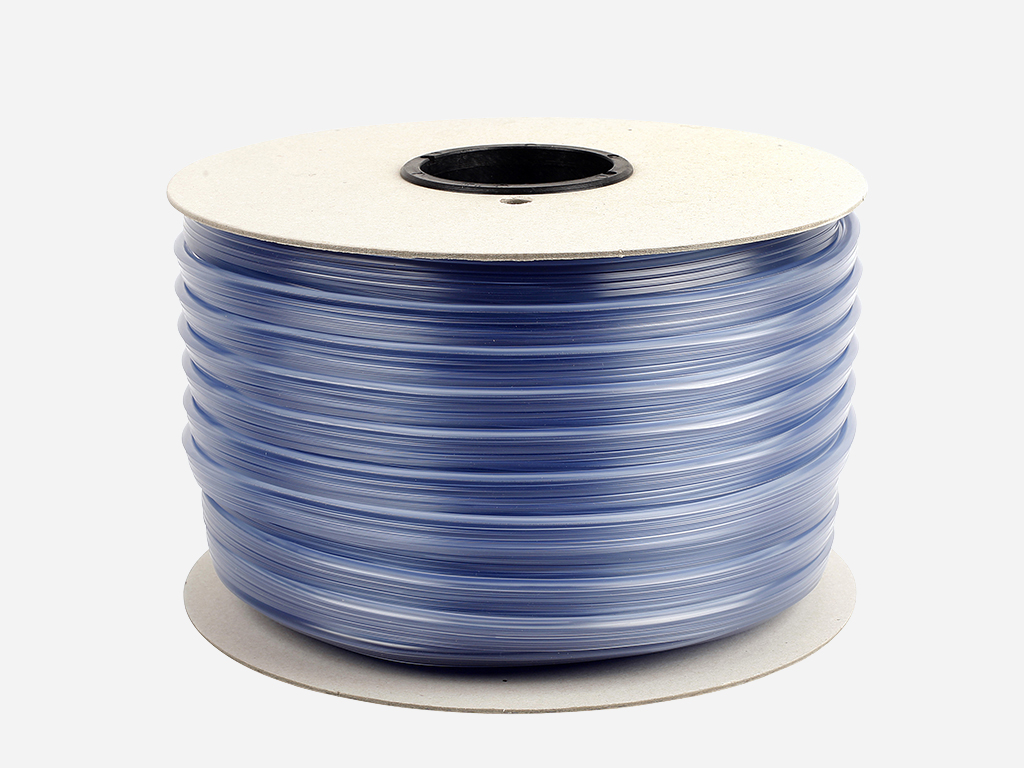 HAMMER KEDER
 The hammer keder is made especially for those cases where a sewing machine is not available and stitching to the textile cloth is not possible. In particular, on very large printed canvases; for example, 20 metres long, 3 metres high, often three sides will be made up with PVC cord and the hammer keder will be used on the fourth, short side. The cloth is tightened, and the hammer keder hammered in. By hitting the PVC cord and the cloth into the profile, the cloth tightens up nicely over the textile frame. The excess cloth is then cut off. The hammer keder is available in two different designs and multiple colours. The interior width of the aluminium profile will determine your choice.
SPECIFICATION
Material: PVC Shore-A 73 or 90
Dimensions: 7 x 12.4 mm, 5 x 14.7 mm
Surface: Arrow wide or narrow
Colour: Alu look, transparent blue, white, black
Packaging: Pack onto rolls of 100 metres. 
Would you like to find out more? Please contact our Sales Department:
Sales Department
E-mail [email protected]
DOWNLOADS

 Click here for the product sheet